THE ILLUMINATION OF THE ENGRAMS
An Art Book by Gianni Candido
An engram is a unit of cognitive information inside the brain, theorized to be the means by which memories are stored as biophysical or biochemical changes in the brain (and other neural tissue) in response to external stimuli.
The exact mechanism and location of neurologically defined engrams has been a focus of persistent research for many decades and could be the starting point of an exciting creative process.
What could be the anatomy of these encoded souvenirs ?
If sensations and feelings were colors, what would be the forms of your most impactfull memories ?
Let's start a journey in our imagination, let's paint the landscapes of our remembrances.
Hardcover, 33×28 cm, 52 Pages.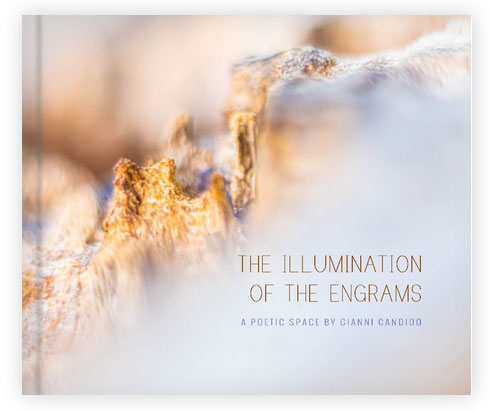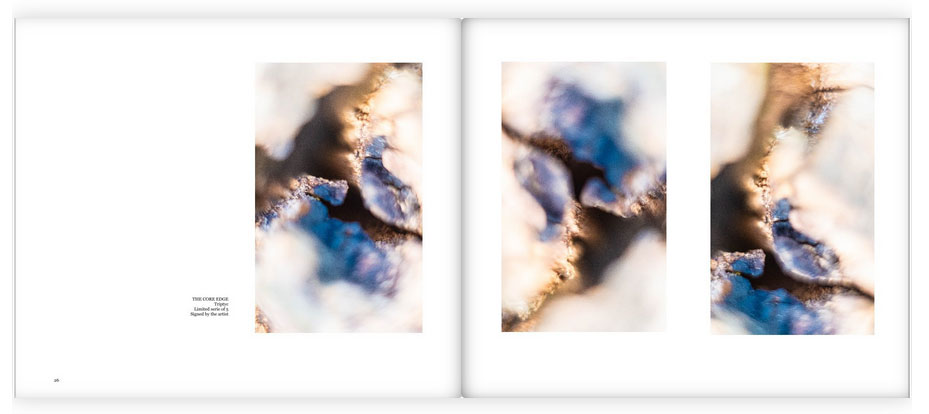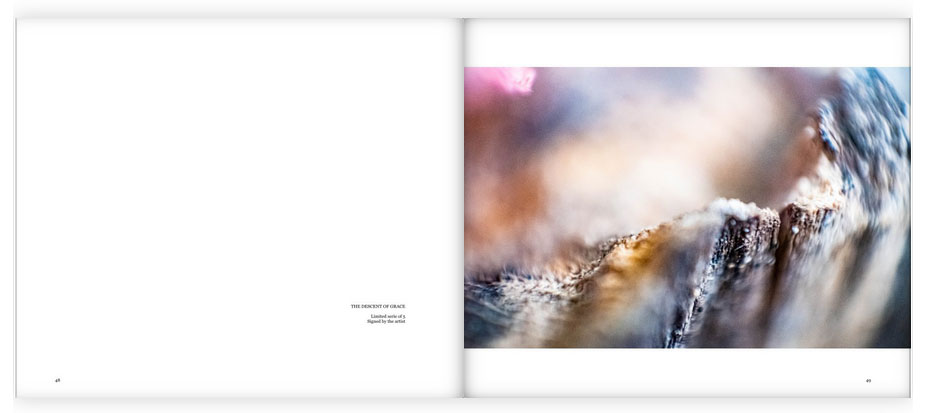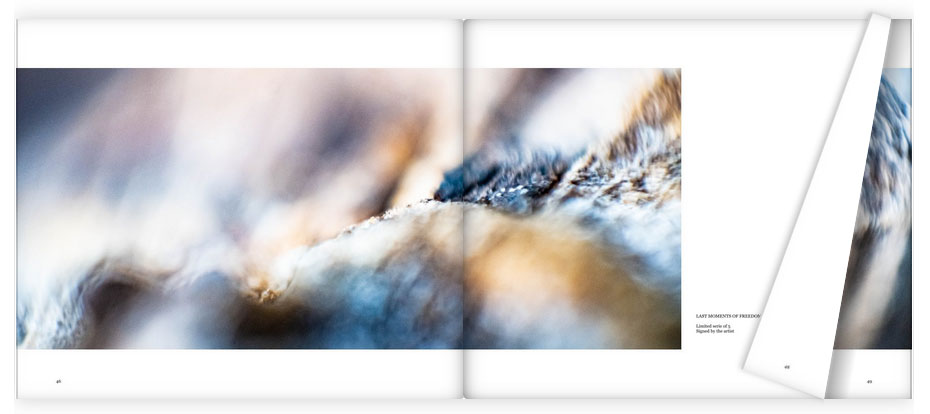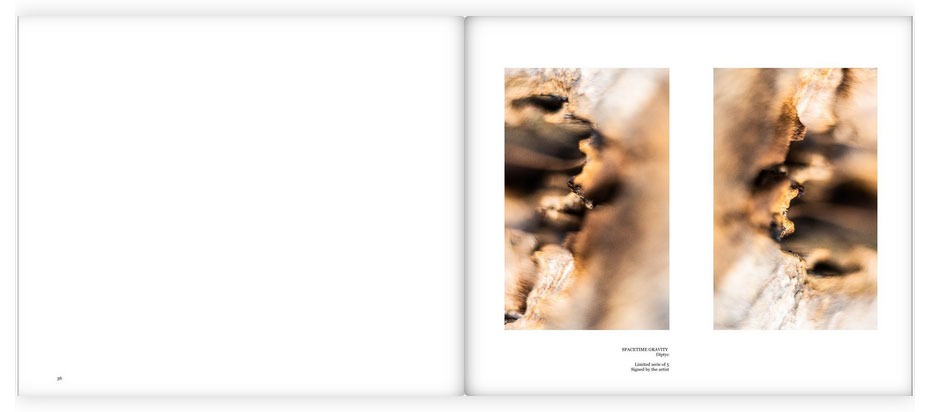 THE REMAINS OF OUR SOUVENIRS
An Art Book by Gianni Candido
Our desires blossomed,
So did our hopes.
Some were disappointed,
Others dried up.
It's a story of inspiration,
Some elements of dried flowers.
Paintings of souvenirs and remembrances
Carrying with them the scents of time,
A pot pourri of experiences.
It's a medley,
A fresco of past days,
A night of forgotten dreams.
Under a star ceiling
Plumbed by the veil of time,
And lit up with stars,
Of the memories of those we loved.
Hardcover, 33×28 cm, 56 Pages.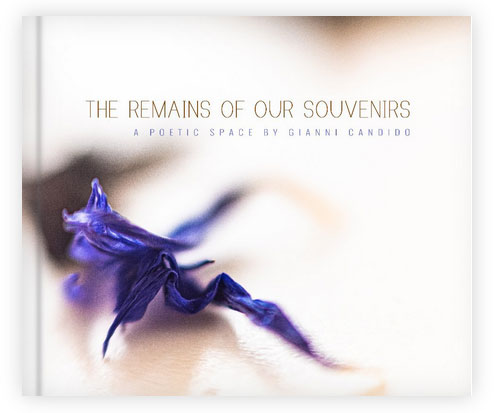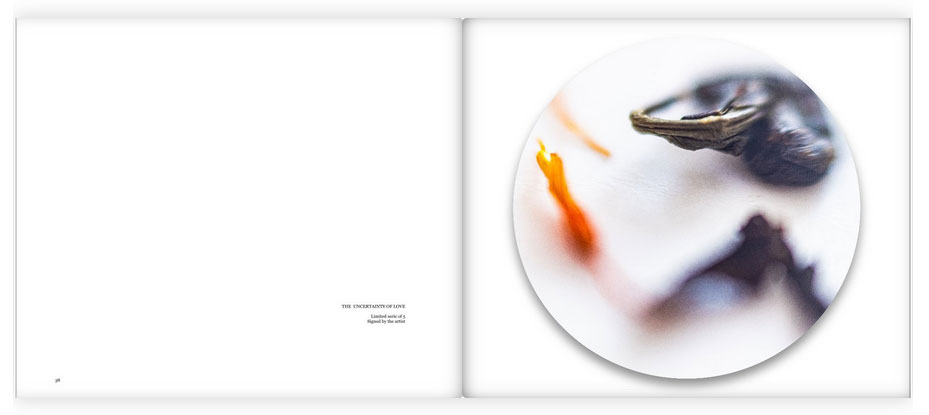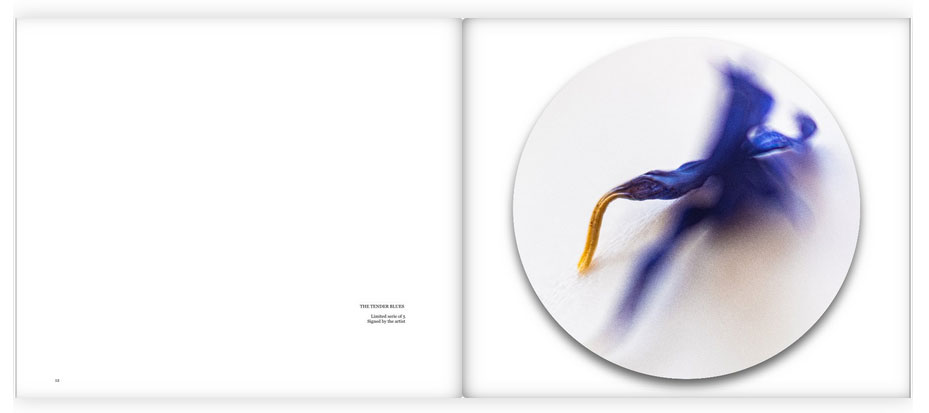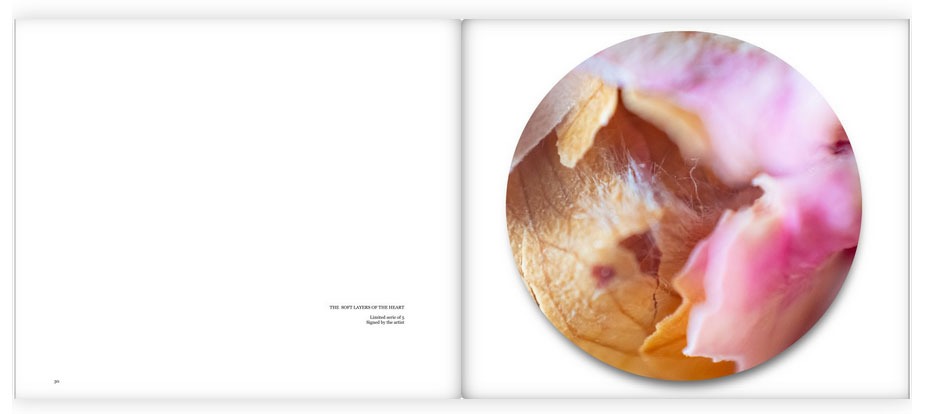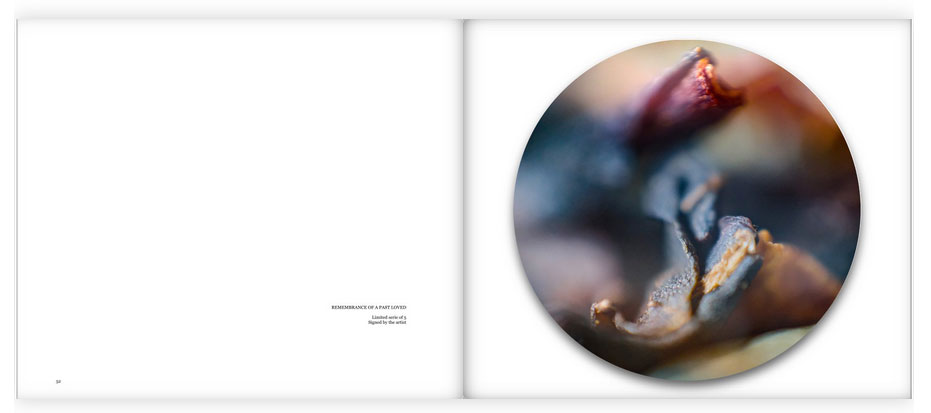 VISIONS OF THE NEXT WORLD
An Art Book by Gianni Candido
What is our future ?
This is a quest for meaning,
A creative exploration
To imagine our next destination.
It is a struggle of elements
In which immanent intelligence,
And brilliant creativity,
Transform life as we know it.
This is a process from original chaos
To an established order.
We are facing today new beginnings.
Let's start a journey
To come out of the darknesses,
And find peaceful landscapes
Where we can rest.
Hardcover, 33×28 cm, 48 Pages.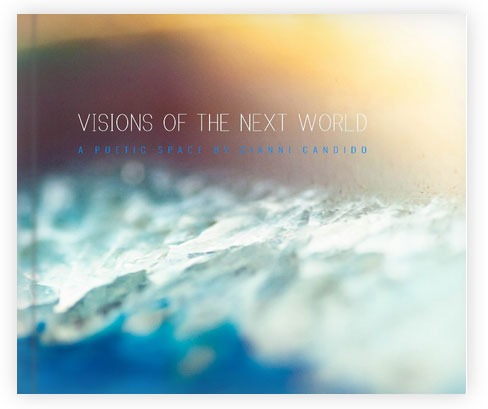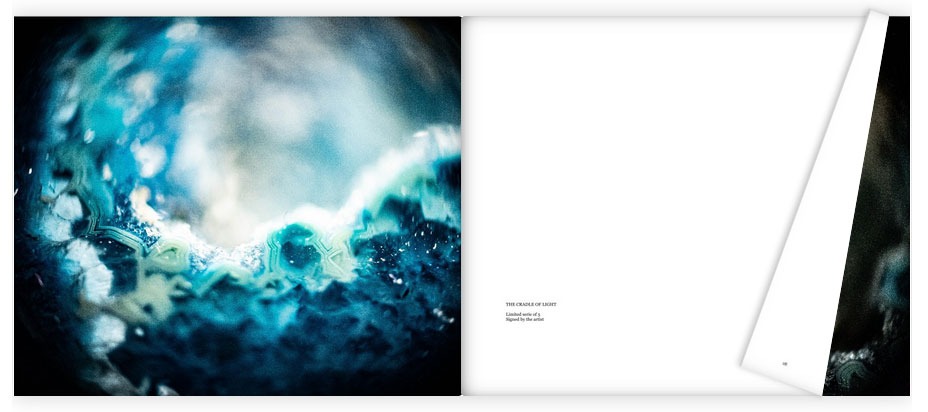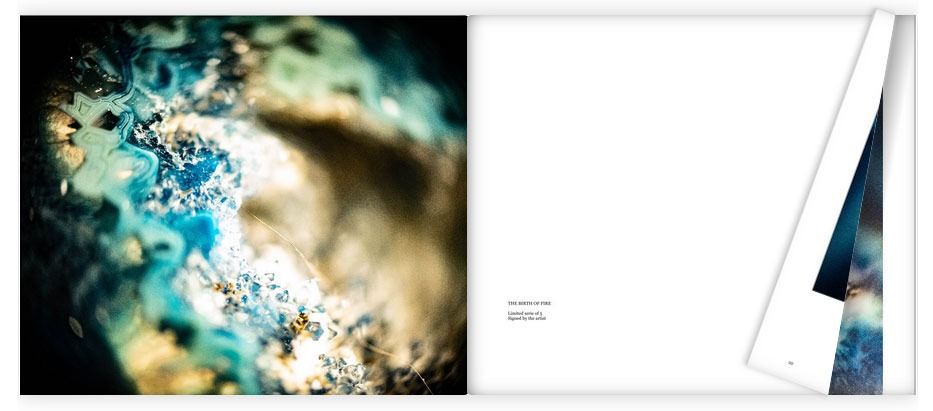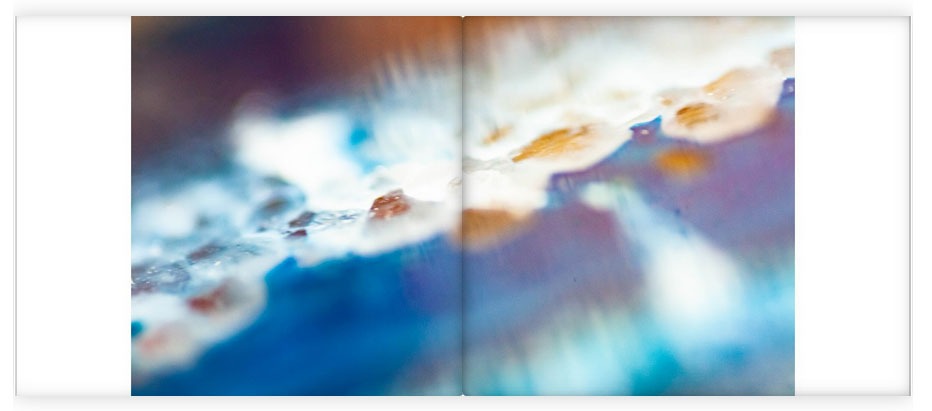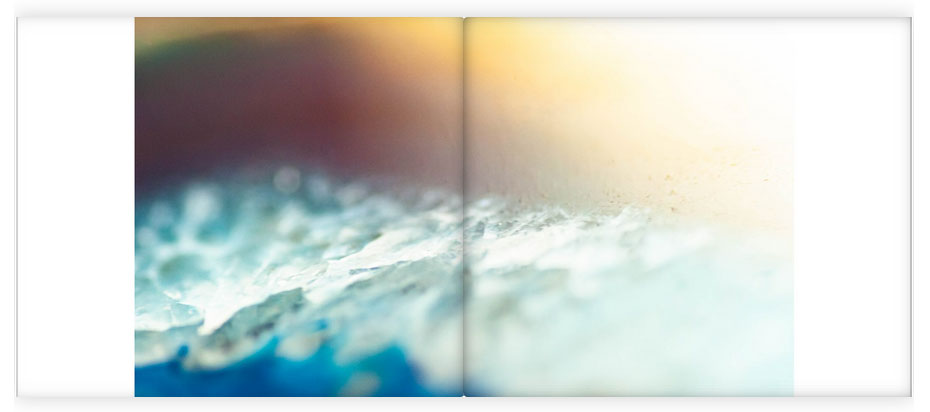 THE EVANESCENCE OF THE SELF
An Art Book by Gianni Candido
In our lifes we all go through times of deep transformation.
They can be considered as rites of passage
Or initiations.
These processes are required for liberation,
Freedom and self determination.
When ancient stories are gone
And wounds are healed,
Starts a new journey beyond,
A clear path ahead,
A transcendance.
We can then experience a loss of identity,
A death of the old.
Like a caterpillar creating a chrysalis
Then dissolves itself to recreates its new form.
We are experiencing the evanescence of the self.
Hardcover, 33×28 cm, 48 Pages.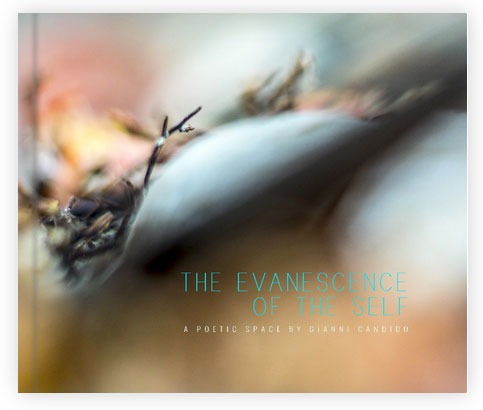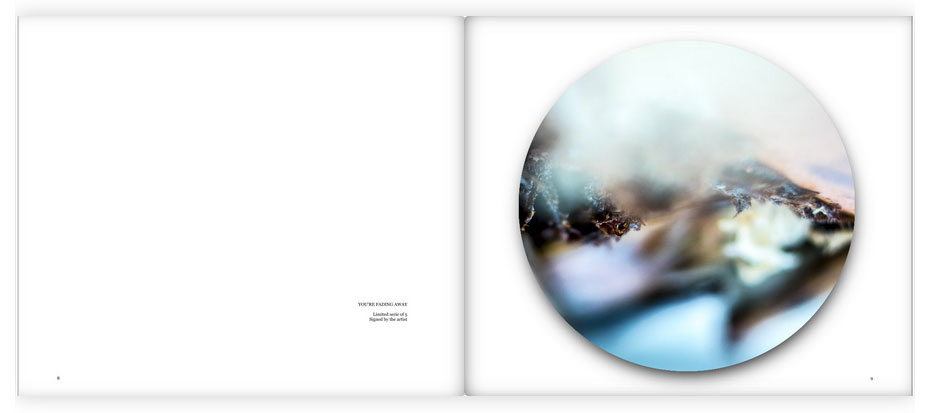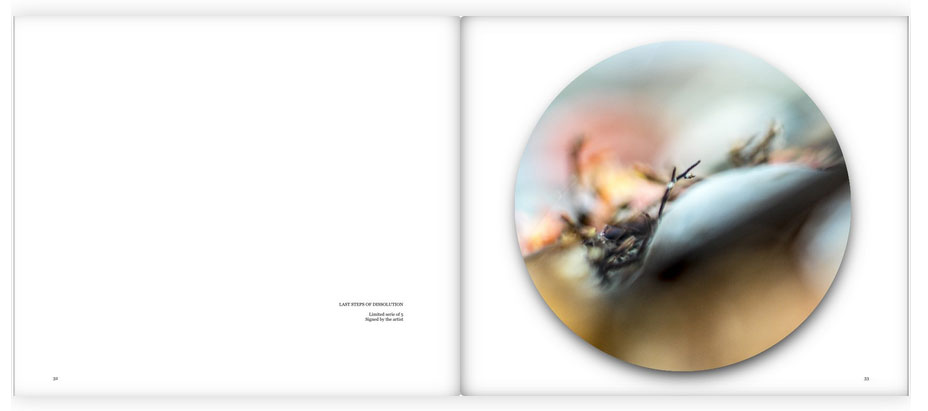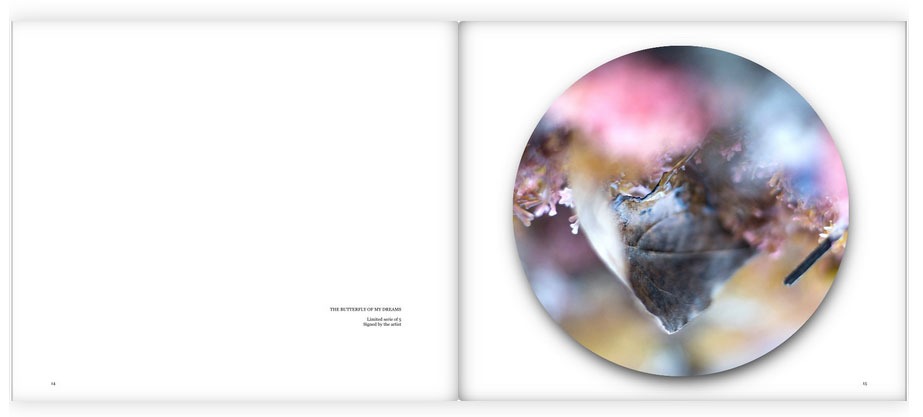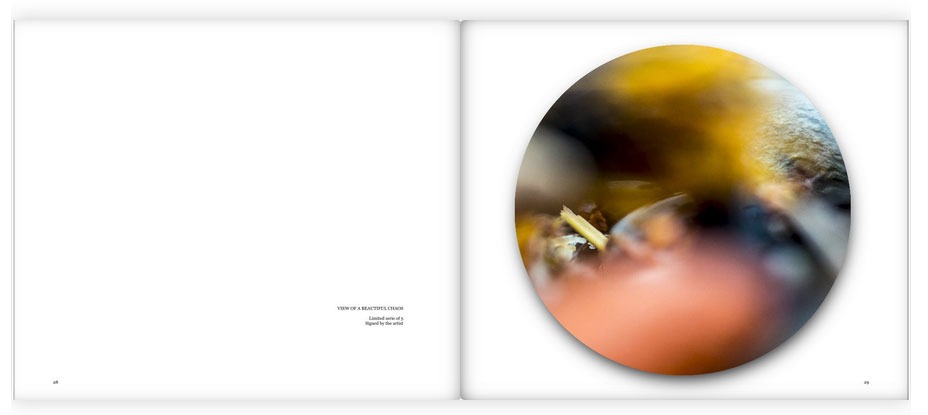 TIDES OF POETRY
An Art Book by Gianni Candido
Back and forth,
Billions encounters and retreats.
Rhymes of blue ink scriptures.
Water writes hidden messages
Never twice the same.
Lyric writings, poems of instant Grace,
Elegy of passed moments.
Breath of the ocean,
Flood of emotion,
Thrill of passion.
Tides of poetry.
Hardcover, 33×28 cm, 54 Pages.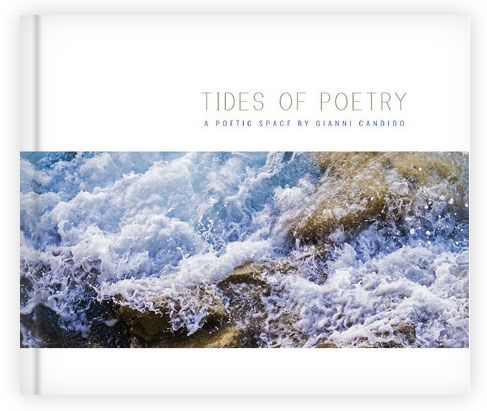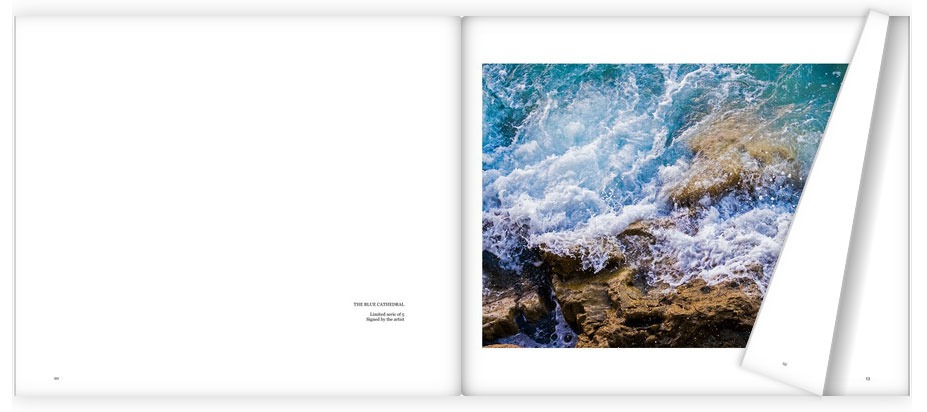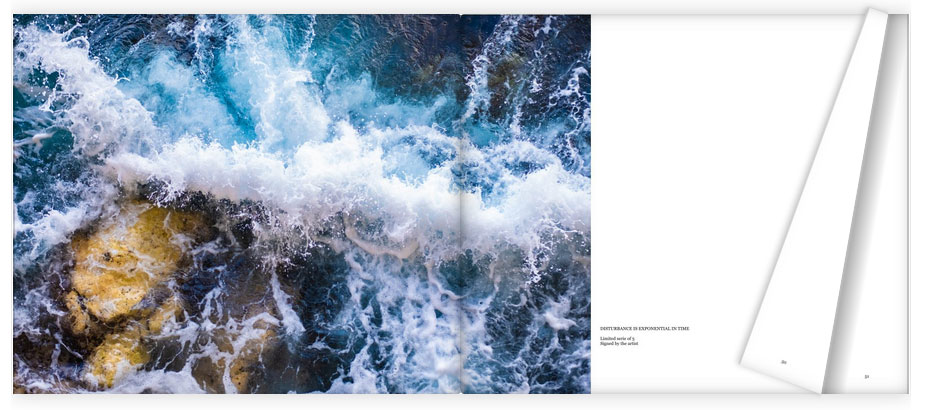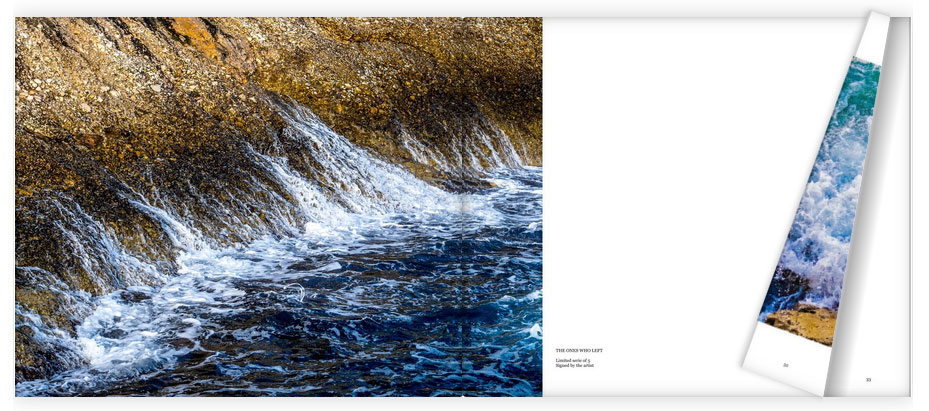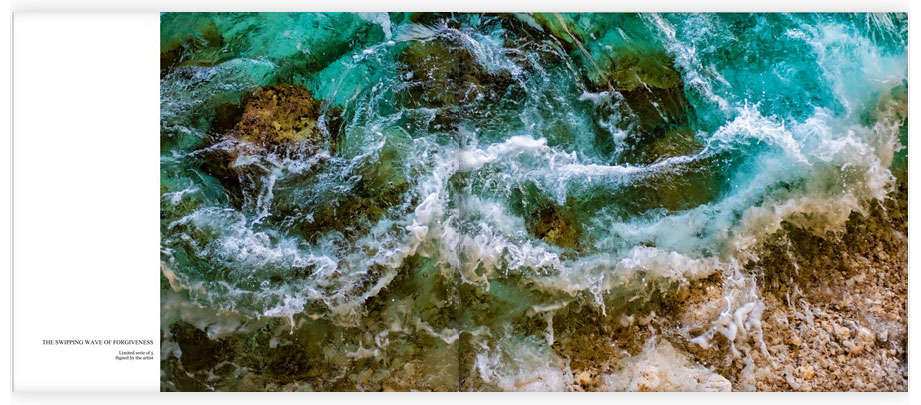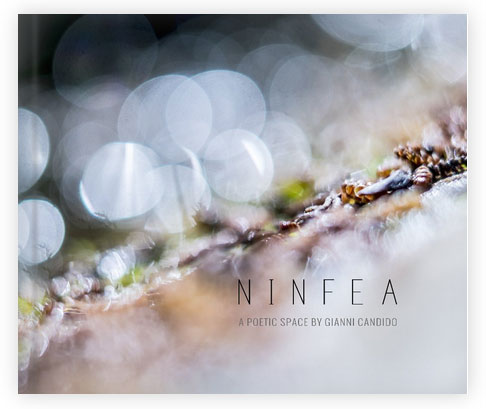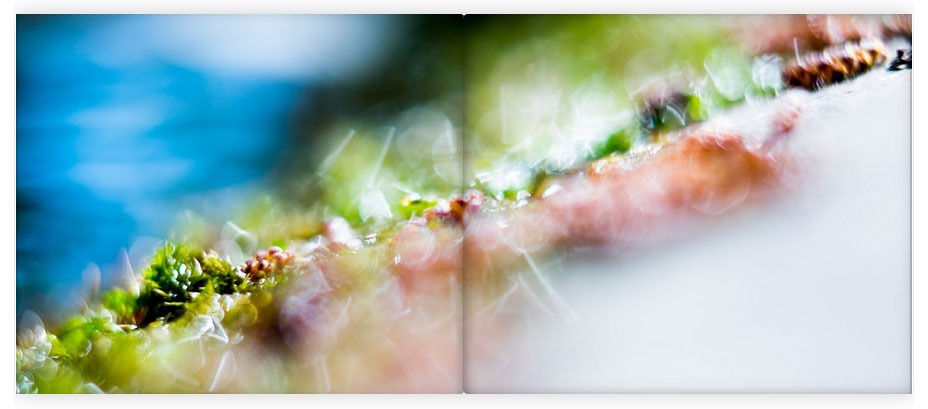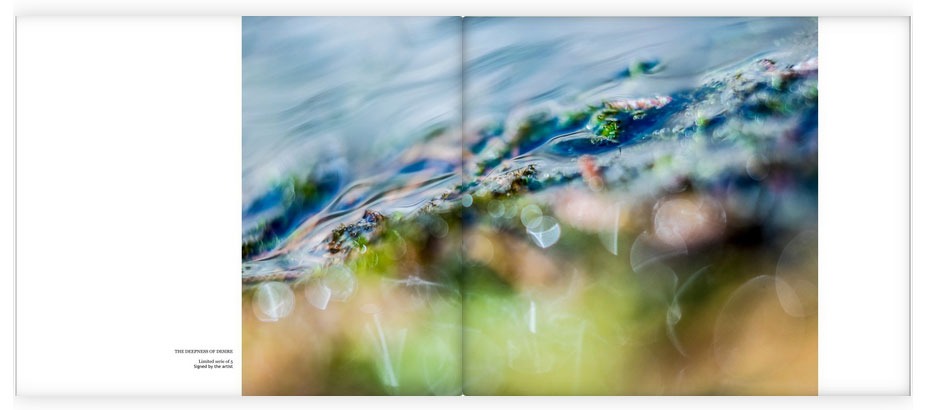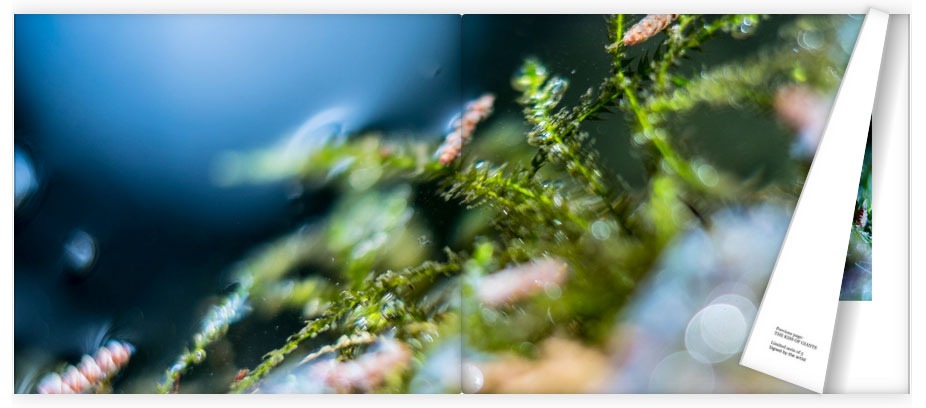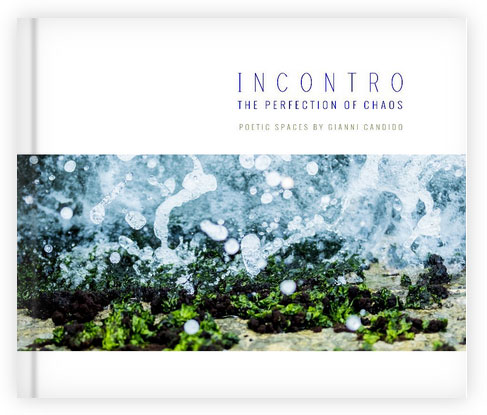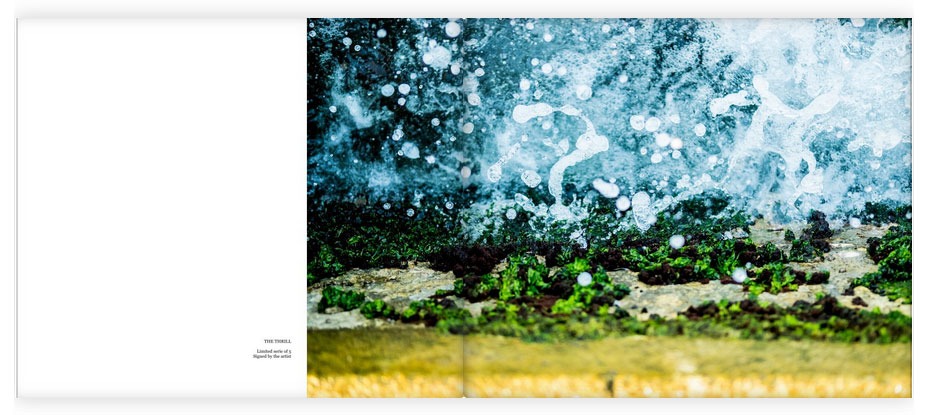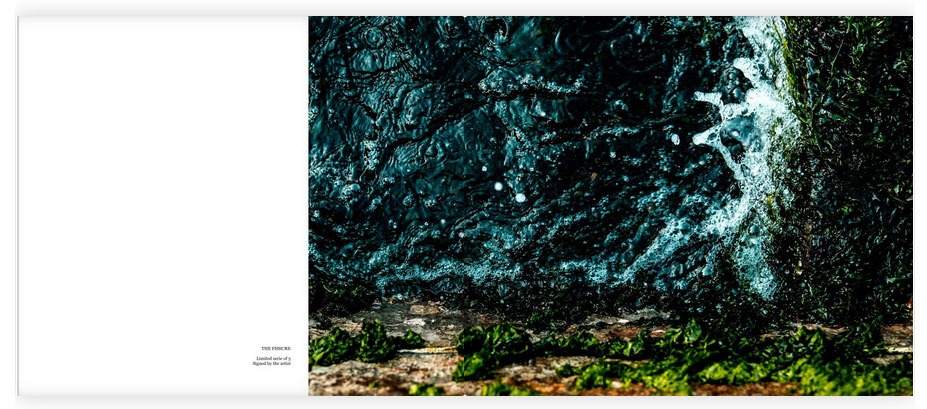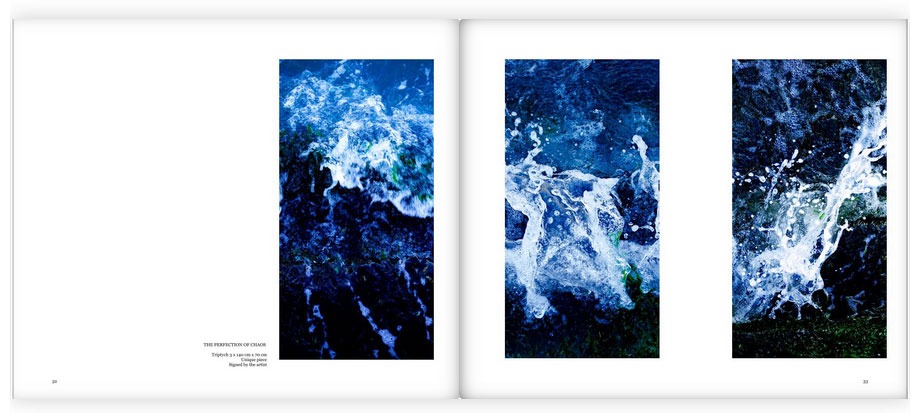 BODYWORKS – A RETROSPECTIVE
An Art Book by Gianni Candido
Throwback: Ten years of work on the body and its variations.
Discover what have laid the aesthetic and formal foundations of my work, using the human body as a living media to express atmospheres and deliver messages.
Sometimes hard and disturbing, sometimes soft and harmonious, this book showcases my best artwork collections through bodies and souls: Bronze, Bar Codes, Octopuss Nudes, Luxury Foods, Dawn, Dusk, Ikebana, Alchemy, Night Angel, Confinement, Body Geometry.
Hardcover, 33×28 cm, 68 Pages.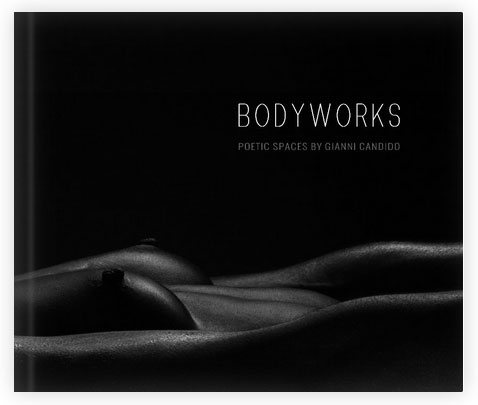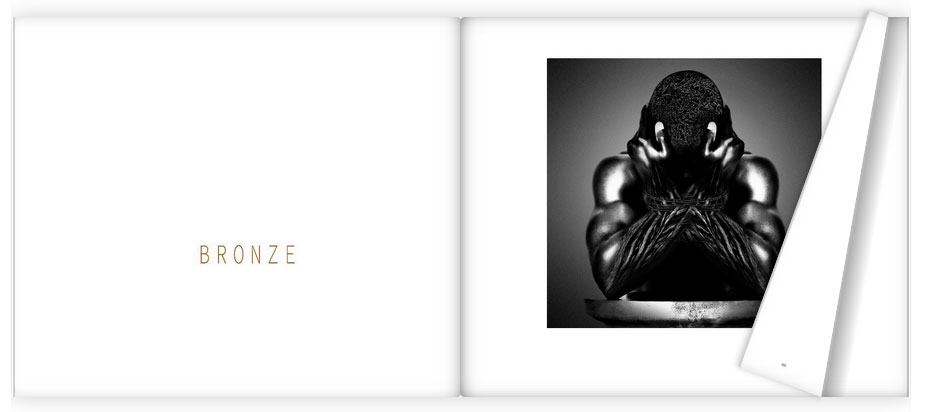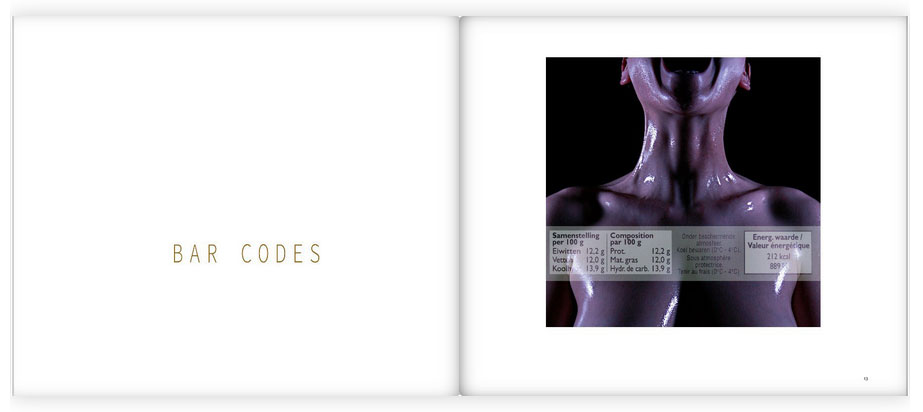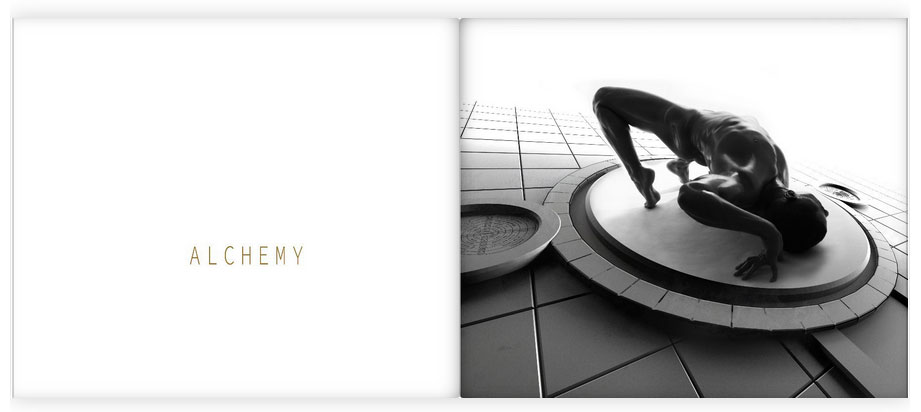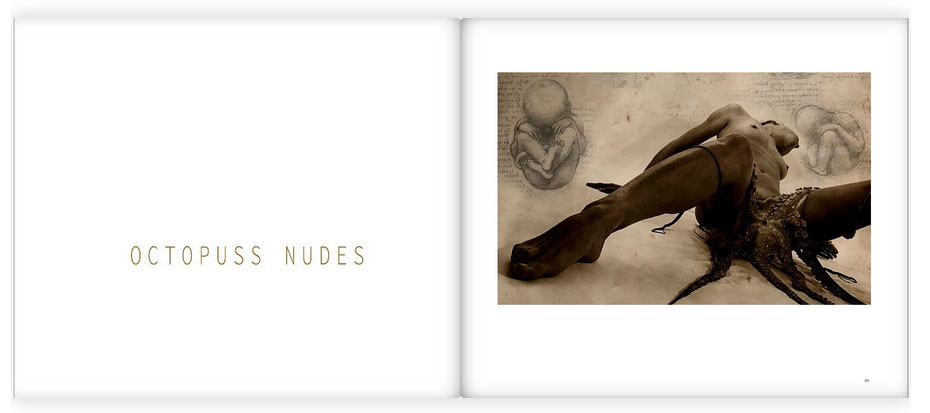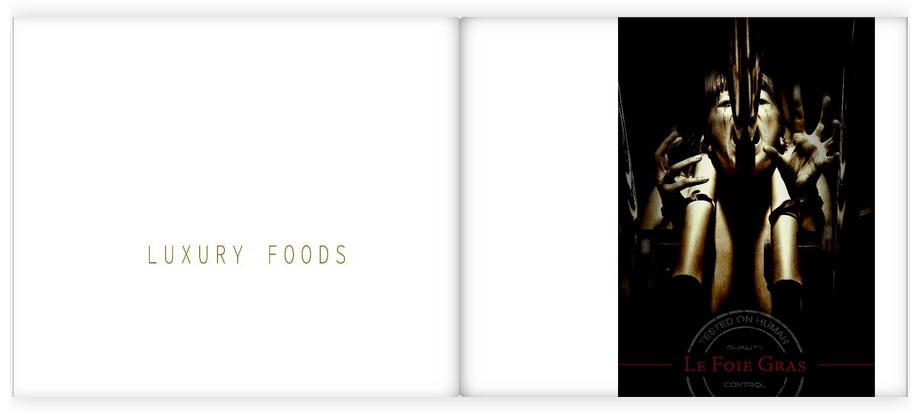 ÉLÉGIES ET CHANT D'AURORE:
A Poetry Book by Gianni Candido
J'ai toujours eu en moi le pressentiment que nous étions à une période charnière, un point de basculement dans nos sociétés civiles, notre économie et surtout notre rapport à l'autre et à l'écologie.
Les difficultés que nous traversons et les remises en question qui en découlent s'inscrivent dans une nouvelle quête de sens chez de nombreuses personnes. Depuis quelques années j'écrivais des notes d'intentions pour chacune de mes séries de photographies d'art.
Même si l'objectif premier était d'expliquer le point de départ thématique de chacune d'elle, je me suis aperçu peu à peu que les textes que j'écrivais me faisaient entrer dans une seconde phase créative.
Je devenais spectateur de mes tableaux et laissais courir mon imagination. Je couchais sur le papier ce que mes oeuvres m'inspiraient, mes impressions, mes voyages. Ces notes se sont étoffées et ont fini par devenir ce recueil de poèmes.
Elles pourraient ainsi être le point de départ d'un voyage intérieur que ces textes vous encourageraient à poursuivre.
13×20 cm, 156 pages.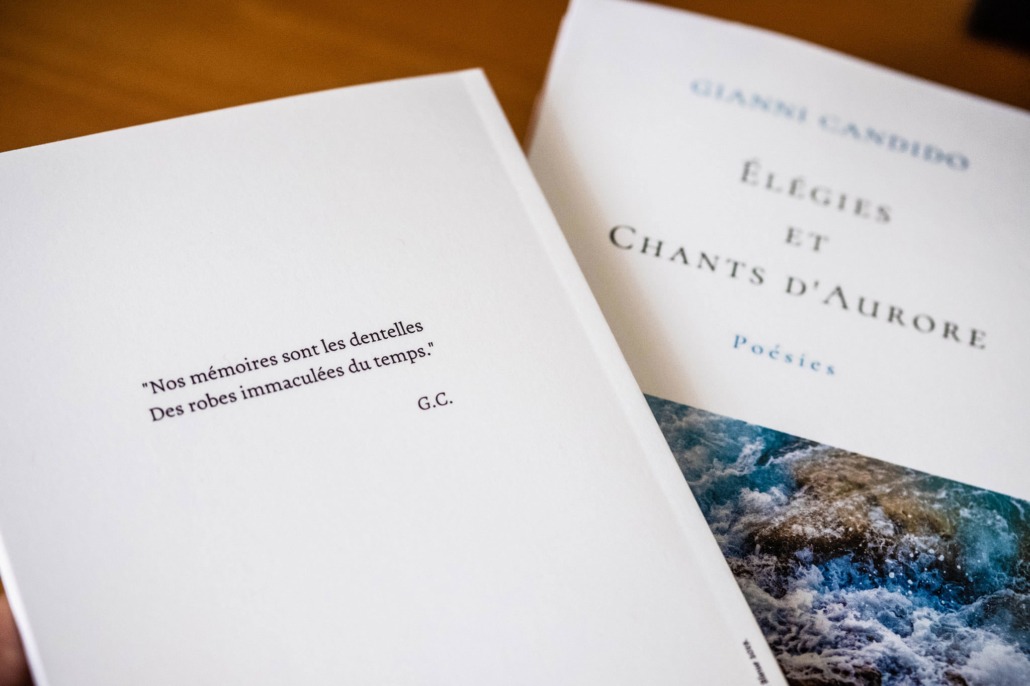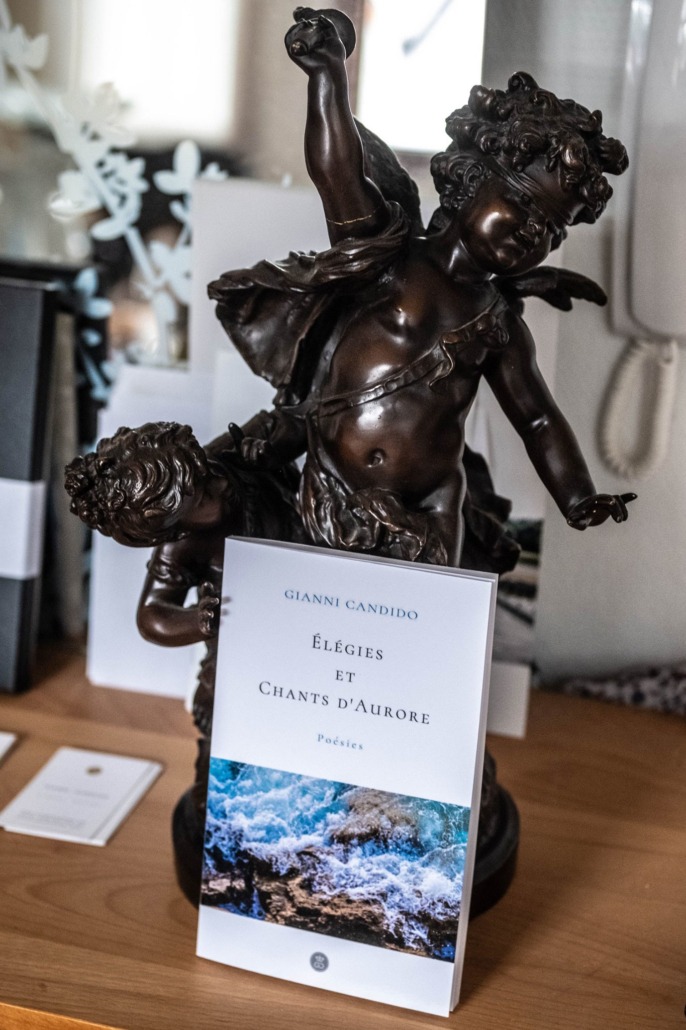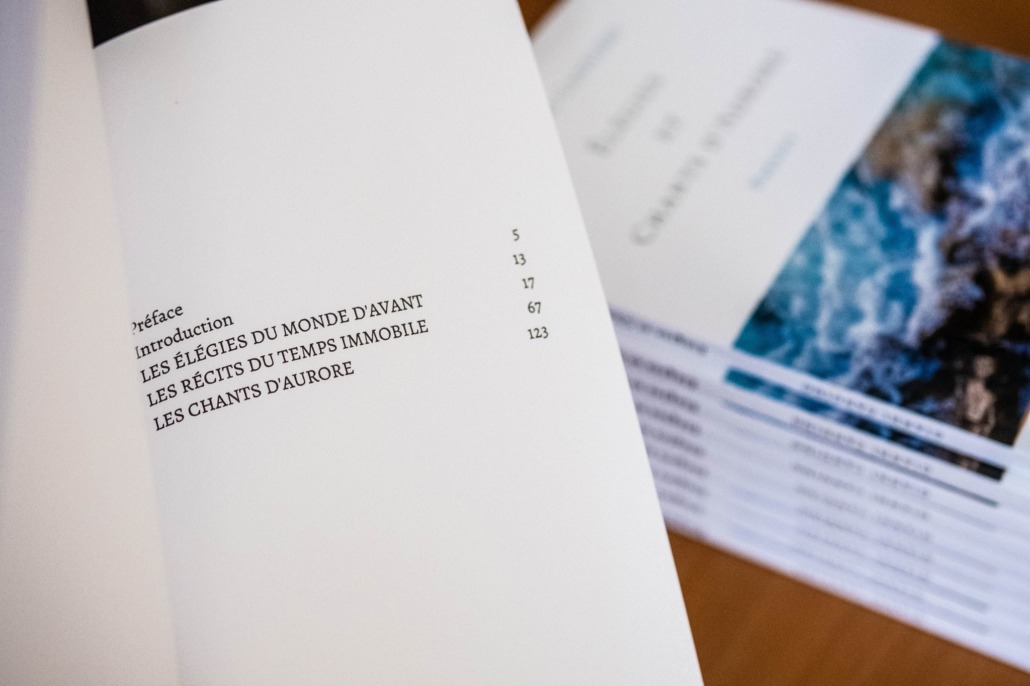 REFLECTIONS:
An Art Book by Gianni Candido
Memoirs of magic and strangeness of the light piercing the veil. Quest of mystical gazes, vaporous and evanescent images.
Reminiscences of suspended moments, caresses of the past and imaginary futures.
Here are some of my remembrances from far away in space and time.
Hardcover, 33×28 cm, 48 Pages.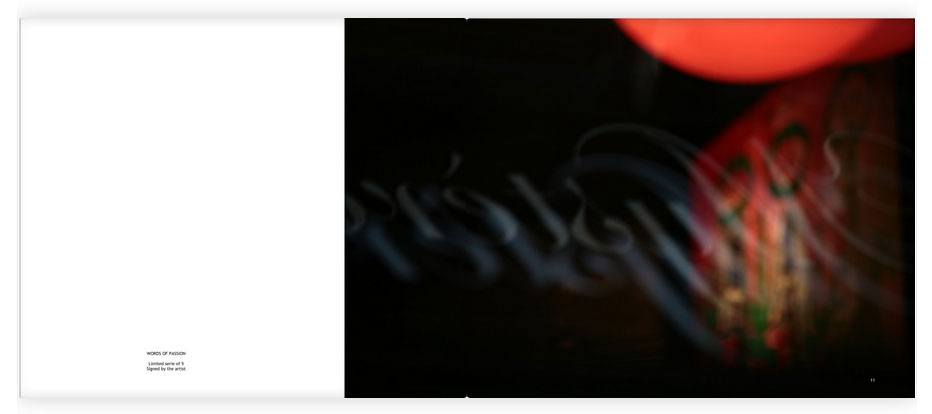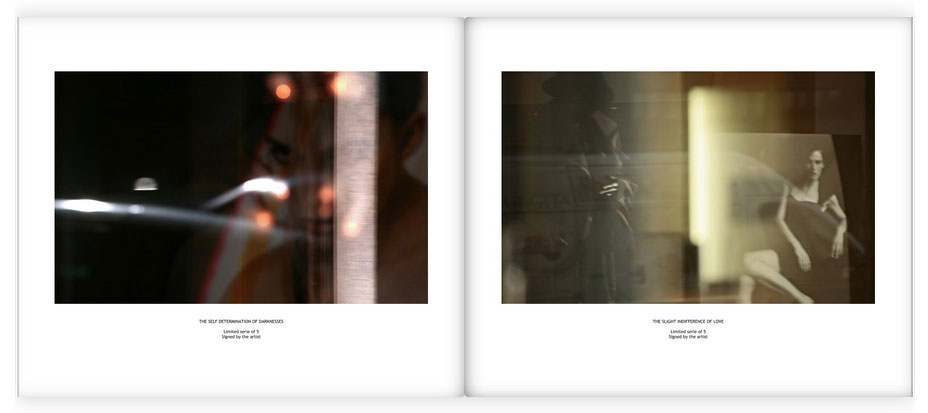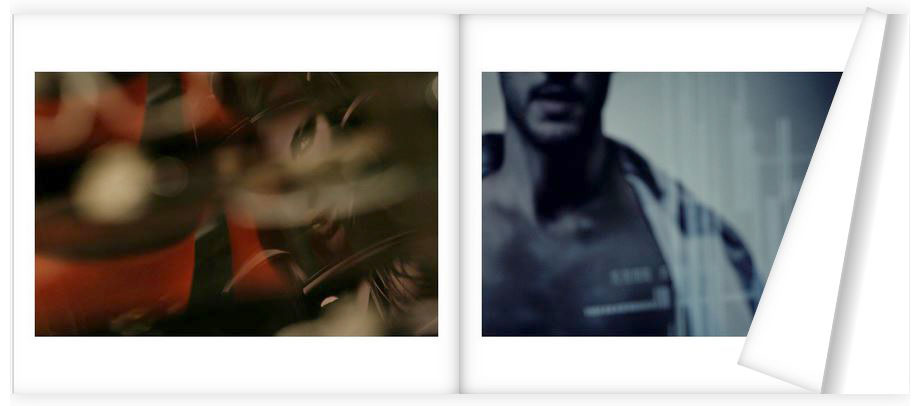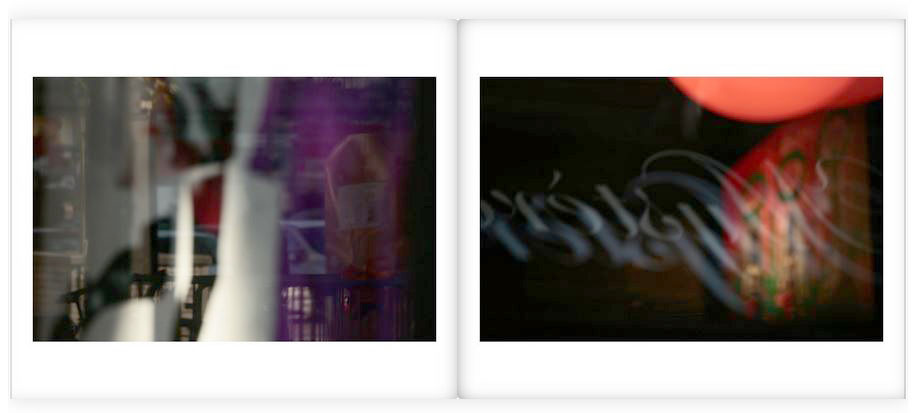 CHASING BOB MARLEY:
An Art Book by Gianni Candido
Dual Caribbeans, country of contrasts, surrounded by turquoise waters,
Red is Jamaica, in its violence and poverty.
Across the island, I chased the Lion traces, I have been hearing him
Roaring and dancing.
From Kingston ghetto to Hope Road where I finally found him
Contemplating the Blue Mountains.
His dreads mane was moving slowly on a mystic and syncopated breeze,
blowing through the air.
Hardcover, 33×28 cm, 40 Pages.